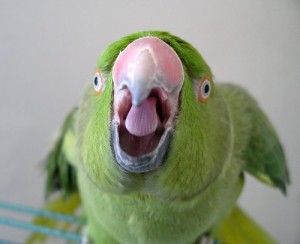 Learning to play in the altissimo (extreme upper) range of the saxophone requires patience, mostly on the part of the player, but also for whatever unlucky souls are forced to listen to your squawking. Progressing from squeaks to music is a process, but there are basic principles that should be isolated if you want to learn to control this demanding range of the saxophone.
2 key elements to playing in the altissimo range:
Throat Control – practice your overtones! There's lots of literature on this, but Rasher's Top Tones is the bible. Most of altissimo playing is controlled by your throat, not your fingers, so you MUST start here.
Fingerings – the saxophone wasn't built to play in this range, and many "standard" fingerings are cumbersome to execute.
How can I settle on the right fingerings?
Ok, so you've developed great throat control through lots of overtone practice. But your technique is still not all that advanced up there. There are dozens of fingerings for each note on various fingering charts (see Ted Nash's Studies in High Harmonics for a good reference), but most offer no guidance for which ones should be used together. Unfortunately it's not so cut and dry, read on. ...read more