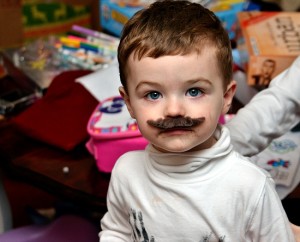 Jazz improvisation is inherently subjective. What makes one solo "better" than any other is often a matter of taste, a preference for a given style. But while articulation, swing feel, and phrasing vary wildly from one great player to the next, every noteworthy improviser is able to effortlessly demonstrate a tune's chordal movement. Just as any writer worth her salt showcases complete mastery over grammatical convention, the conversant jazz musician must be fully in command of the harmonic structure on top of which they are improvising. Simply put: You've gotta be able to play the changes!
Arguably even more important than their virtuosic technique and impeccable rhythmic feel, what makes the great players truly great is their unshakable fluency of harmonic language. Until you are playing all the changes over a tune, your not really playing the tune. All the cool licks in the world won't make you sound any more proficient than a truckload of glue will convince anybody that little Tommy's mustache is a all-natural, glorious Tom Selleck.
What does it really mean to be able to "play the changes"?
For those of you who may be unfamiliar with the terminology, the "changes" are the chords that were originally composed to support the melody of a song.  Many musicians first face chord changes by being presented with an excerpt from a Real Book, known as a lead sheet, which states the melody and chords to a given tune.  As these changes are flying by, it is the job of the jazz musician to spontaneously compose a line that fits within the context of the harmony. More advanced jazz musicians will occasionally superimpose other, more complex harmonies on top of the original chord changes, with the intention of eventually resolving back to the originally composed harmonies to give their superimposition context. Some call this playing "out" and then back "in" [the chord changes].
Learning to play the changes takes many years of focused listening, practice, and patience. However, I'd like to offer
4 simple tips that will get you headed in the right direction …read more