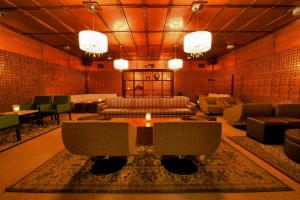 From local Chicago friends to Armenian prodigies, musicians worldwide continue to knock my socks off with their new releases. Here are three recent albums that span the vast array of music that gets lumped under the unassuming and all-too-broad label of Jazz.
Tigran Hamasyan: Mockroot
Tigran made his first journey to Chicago 2 weeks ago, and after attending my first Tigran live show, all I can say is "wow." His music is rhythmically complex, but somehow it still manages to groove insanely hard. I call it Armenian folk jazz metal, maybe Armymetazz? I'll workshop that. But for all the intensity this group brings during the hard-hitting grooves, they balance it out with sparse, melodic interludes. The contrast can be schizophrenic, but that's also part of the appeal. He sings, whistles, and tickles the ivories as well as anybody in the business. I'm so glad Nonesuch is now backing Tigran's efforts, since he has deserving of wider recognition for many years. Get it on iTunes.
First, The Grid:
Then, Out Of The Grid:
Katie Ernst: Little Words
An equally gifted bass player and vocalist, Katie offers a gentle touch and compelling melodies in this beautiful release. Setting to music the work of American poet Dorothy Parker, Little Words is as sensitive as it is captivating. Featuring the talents of Chicagoans Andrew Green on drums and Dustin Lorenzi on tenor sax, the album also introduced me to the gifted touch of keyboardist Samora Pinderhughes (currently touring with Blue Note artist Jose James). Go now and buy it on iTunes or Katie's bandcamp.
Makaya McCraven: In The Moment
If you're familiar with Chicago guitarist/mainstay Bobby Broom's trio, then you're already hip to Makaya's drumming. His ability to hold down a soulful groove on the kit is special. But Makaya's influences and tastes are vast. Last year he put out a Living Beats project (see below), a sort of production/improvisation fusion that brought about some tasty results.
Over the past year, I've had the pleasure of catching Makaya's various improvisatory collectives playing down the street from my place in The Bedford's surprisingly cozy converted bank vault. I noticed he was recording the shows. Well he combed through the material and stitched together what became In The Moment, which artfully captures the essence of these live performances in one cohesive statement. I couldn't be happier for Makaya that the album has been getting some international attention. Get it on iTunes.
Bonus: Ben Wendel + Joshua Redman = Awesome
If you haven't checked out Ben Wendel's seasons duo project yet, that needs to change.