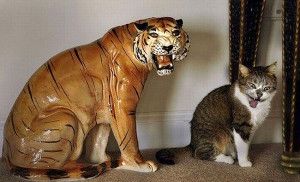 When you hear John Coltrane, you immediately know it's Trane. It's not the notes he's playing or his dazzling technique that makes him sound uniquely like himself. It's his sound. Every jazz musician, at some point, ventures into the abyss in search of their own, unique sound. Your sound is what makes you, well, you. But where do you start?
Let's begin by defining the core elements that determine one's "sound":
Articulation – Contrast Wayne Shorter's heavy tongue with the light, legato style of Hank Mobley.
Color/Tone – Joe Henderson's rich, dark tone stands in stark contrast to the bright, aggressive color of Michael Brecker's tone.
Rhythm– Dexter Gordon plays his eighth-notes straight and behind the beat, while Cannonball mostly uses a heavy swing and plays squarely in the middle of the beat. Sonny Rollins loves the off-beats.
Harmonic Conception – Do they always play a flat-9 over a the five chord on a major ii-V7-I? Do they employ a lot of chromatic runs and enclosures a-la Mark Turner?