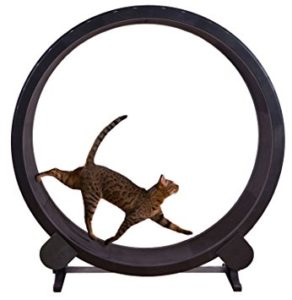 Jazz tune writer's block? We all know the feeling. In fact, I've also been in a massive blogging dry spell, having taken over a year off from this site. But in the spirit of this post, it only seemed fitting to blog about the idea of having no good ideas.  Here are a few jump-starters to get cooking on your next tune when that elusive, perfect melody just isn't coming to you.
1. Harmony Can Lead to Melody
For a long time I was embarrassed to retrofit melodies to the harmonies I would plunk out at the piano. Somehow the origin of my melodic content felt shameful and insincere, since I felt strongly that harmony served to reinforce melody, and not the other way around.
Upon reflection, however, I realize that revealing the perfect line over a set of chord changes is perhaps the very most natural and satisfying means for a improvisation-focused musician to compose. Think about it: we are "spontaneously composing" melodies all the time while playing over changes. So why not sit down until you've come up with a compelling progression, devise something lyrical that fits over it, add a pinch of rhythmically-engaging accompaniment, and call it a day?
2. Start with a Rhythm
Forget about the pitches and, just for a minute, allow yourself to draw inspiration from a rhythm. One time I started a tune based on the cadence of my bedroom ceiling fan's incessant clicking. I ended up taking that tune in a different direction, using the melody I came up with to the rhythm of the fan clicks but eventually revising it to fit a different rhythmic idea. However, I never would have found that melody if it weren't for the sleepless night I spent jamming out to my ceiling fan.
3. Bass Line and Go
If you write enough tunes, you'll have the good fortune of stumbling upon a bass line that inspires a new composition. Run with it. Maybe one day it will turn into something that's not a just a funky minor jam. The good news is that even if it doesn't, everybody loves a good funky minor jam with a hot bass line.
Ok, the process of writing this blog post just gave me an idea for a new tune, so gotta go.
"…it's so hard to describe music other than the basic way to describe it – music is basically melody, harmony and rhythm – but I mean people can do much more with music than that. It can be very descriptive in all kinds of ways…"

~Charlie Parker from an interview conducted by Paul Desmond (1954)
The more I ponder Bird's fundamental decomposition of music, the more I discover how aptly anything musical can be described by its harmony, melody, and rhythm. There's still that lingering, intangible "much more," the part that gives music meaning. But let's save the "much more" for another post…
As improvisers, we strive to use our instruments as a medium for channelling the musical thoughts that are trapped inside our mind's ear. When I sit down to practice, I want to focus my routine around activities what work the mental and physical muscles that will get me closer to this goal on two fronts: working on my ability to execute the sounds I hear is one piece of the puzzle, but I'm also constantly looking to develop my ear and my mind's ability to imagine new sounds.  These sounds can be harmonic, melodic, rhythmic, or a some combination of the three.
Here's one approach I've used to structure my practice routine around this goal.
Core, Ear, & Mind
As I delve into any new concept, my abilities will evolve with continued practice.
Phase 1–Core: At first, I focus on the core concept, honing in on accuracy and fundamentals.
Phase 2–Ear: Once that foundation has been established, I begin to recognize it more frequently being used by musicians I am playing with and in recordings I'm checking out. I'll copy those ideas and work them out on my horn.
Phase 3–Mind: And as the core concept becomes something I can effortlessly hear, it begins to crystalize in my mind. From there, I can work on manipulating the basic concept, with the goal of eventually personalizing it to serve a higher purpose. That can be emotional, contextual, personal, or simply exploratory.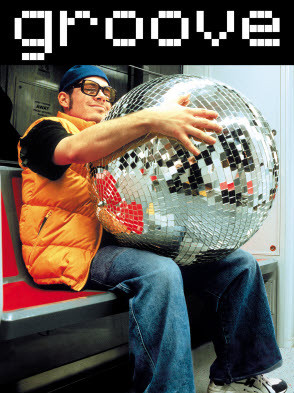 As some of you may be aware, my day job is in mobile app software development. So, when I come across useful, intuitive apps that actually help me solve real problems that I face as a musician, I get really excited!
I've been using Pitch Primer and Time Guru with some regularity for over a year now. I recently also came across Double Time, and let's just say it's revealing glaring issues in my time, which you will witness for yourself below. These apps might not win any design awards, but the highly specialized utility they offer makes them invaluable practice tools.
Let's go through each of these three iPhone apps, and along the way I'll demonstrate how and why I use them in my quest to become a better musician.
Sorry Android users, only Time Guru offers an Android version, but please, don't even get me started with the follies of Android…
DoubleTime
As I said above, this one is relatively new to me. Developed by fantastic jazz pianist Dan Tepfer, DoubleTime's basic premise is that you can learn to feel the groove by incrementally spacing out metronome clicks. That's the app's killer feature – a big button that says DOUBLE – allowing you to easily "double" metronome click intervals with a single tap, so you don't miss a step. It's so simple, yet so brilliant. Dan is a wonderful solo/duo player, so if this is the process he's using to improve his internal rhythm, there must be something to it!
In the example below, I improvise over the standard All The Things You Are at quarter note = 240bpm. I'll start with clicks on beat 1 of 4 (clicks every 60BPM = one second) and begin to play the tune. Each chorus, I hit the DOUBLE button. Here's a play-by-play of the embarrassment that ensues:
1st Chorus (click every 1 measure/second): I feel pretty good, my lines flow somewhat naturally, and all is well. Then I hit double…
2nd Chorus (click every 2 measures/seconds): My lines become more unimaginative as I'm focusing on keeping the groove. I begin to rush over the bridge, and I'm a bit off.
3rd Chorus (click every

2

 measures/seconds again): Since I wasn't feeling locked into the time during chorus 2, I took another chorus to settle in. I begin by completely missing an altissimo thing I'm going for, c'est la vie. At least my time is slightly better, and I've internalized the groove just a bit more.
4th Chorus (click every 4 measures/seconds): I get slightly off around the bridge again, but by the end of the chorus I'm feeling the groove more deeply. Time for another double!
5th Chorus (click every 8 measures/seconds): I'm not nailing the metronome clicks as they swing by, but I get a bit lucky with a few that line up well. I'm feeling adventurous by the end of this chorus, so I'll hit DOUBLE again just for fun.
6th Chorus (click every

16

measures/seconds): Disaster. Now I'm starting to guess at when that little metronome click is going to chime in, and you can hear everything break down. To be fair, that's fewer than 4 clicks per minute! By the end, I'm just lost…