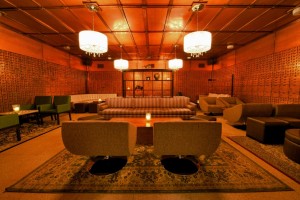 From local Chicago friends to Armenian prodigies, musicians worldwide continue to knock my socks off with their new releases. Here are three recent albums that span the vast array of music that gets lumped under the unassuming and all-too-broad label of Jazz.
Tigran Hamasyan: Mockroot
Tigran made his first journey to Chicago 2 weeks ago, and after attending my first Tigran live show, all I can say is "wow." His music is rhythmically complex, but somehow it still manages to groove insanely hard. I call it Armenian folk jazz metal, maybe Armymetazz? I'll workshop that. But for all the intensity this group brings during the hard-hitting grooves, they balance it out with sparse, melodic interludes. The contrast can be schizophrenic, but that's also part of the appeal. He sings, whistles, and tickles the ivories as well as anybody in the business. I'm so glad Nonesuch is now backing Tigran's efforts, since he has deserving of wider recognition for many years. Get it on iTunes.
First, The Grid:
Then, Out Of The Grid:
Katie Ernst: Little Words
An equally gifted bass player and vocalist, Katie offers a gentle touch and compelling melodies in this beautiful release. Setting to music the work of American poet Dorothy Parker, Little Words …read more
In honor of Chicago's own Marquis Hill's big win at the 2014 Thelonious Monk Trumpet Competition last night, here's a bootleg iPhone recording I took of his group playing at The Whistler on 10/21/14. Crushing it.
Marquis Hill – Trumpet
Dustin Laurenzi – Tenor Sax
Stu Mindeman – Keys
Bryan Doherty – Bass
Makaya McCraven – Drums
I'm left wanting to hear the rest! Here's a preview of Chicago drummer Juan Pastor's new album, Chinchano featuring Jorge Roeder on bass, Stu Mindeman on piano, Rich Moore on sax, and Marquis Hill on trumpet, all fantastic musicians deserving of wider praise. Paul Mutzabaugh works his magic to really bring Juan's arrangement to life. Check it out: